Club 49 – ALASKA AIRLINES
Overview
Club 49 is an in-state, Alaska-only loyalty program for Alaska Airlines that offers unique travel benefits to Alaskans. MSI provides all marketing and advertising support for the program and the annual campaign includes weekly destination marketing, benefit program marketing, television, radio, print, digital, social and airport advertising.
Campaign
Multimedia
Results
Facebook Likes topped 100,000 for the first time in Club 49 history.
Programmatic ad CTR exceeded goal with a .53% average CTR
Direct placement digital ad performance exceeded goal with a .15% average CTR
Insider email open rate exceeded goal with a 22.9% average rate
Insider email CTOR exceeded goal with a 16.69% average rate
Audience
Alaskans
Budget
$769,000 media
$ 260,000 airport placements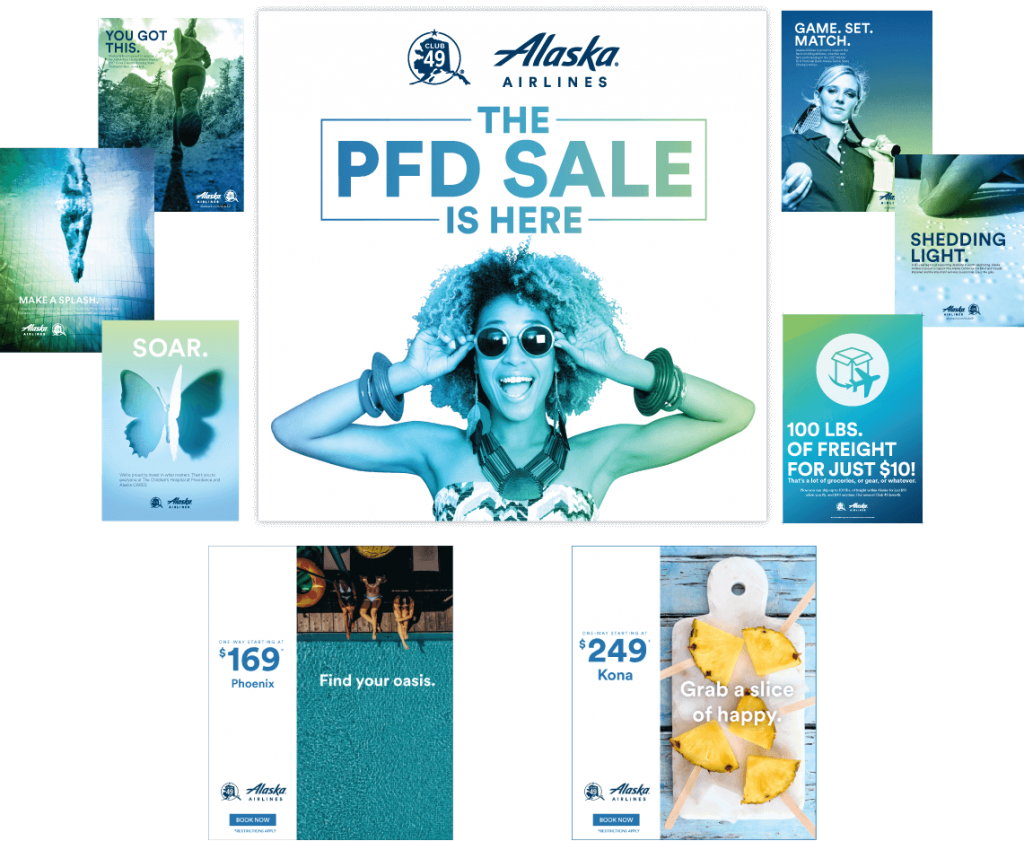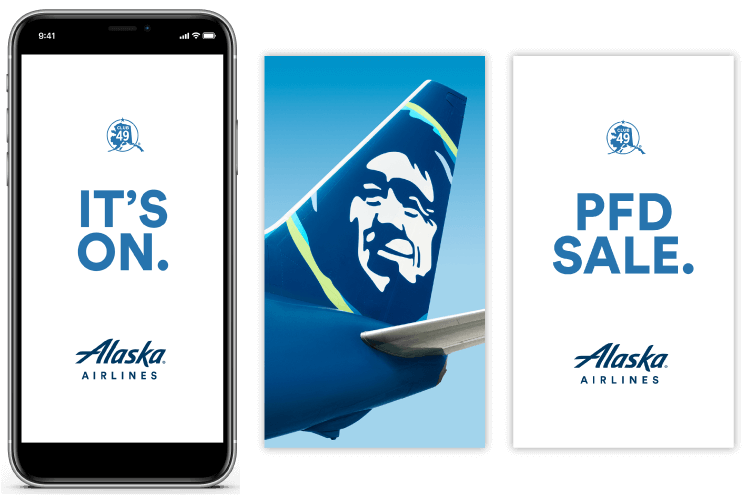 ---
AHFC's "Alaska Housing Relief" campaign – ALASKA HOUSING FINANCE CORPORATION
Overview
This campaign team included AHFC staff, Gere Tactical web design and MSI. Together, this omni-channel COVID-19 Housing Relief campaign included web, earned media, radio, public media, talk radio, print and grassroots tactics.
Campaign
Multimedia
Results
AHFC received qualified applications from more than 20,000 Alaskans in every census district.
Audience
Alaska residents
Budget
$114,513 total spent at MSI
$46,882 for production
$67,631 media