"Burn After Reading" – MAT-SU BOROUGH
Overview
The borough asked MSI to develop a creative way to educate Butte residents to burn responsibly because previous communication efforts were not changing behavior. We dug into the demographics and learned many residents worked on the Slope, where safety and environmental messaging is part of everyday life. So rather than add more stern lecturing, we created this fun campaign that delivered the message with a wink of humor.
Campaign
Digital | Print Collateral | Direct Mail
Results
The campaign was designed to drive traffic to the website so that area residents would be interested in learning more. Site traffic increased 20 percent directly following the campaign.
Audience
Mat-Su Borough Butte residents
Budget
$2,100 (excludes printing and postage)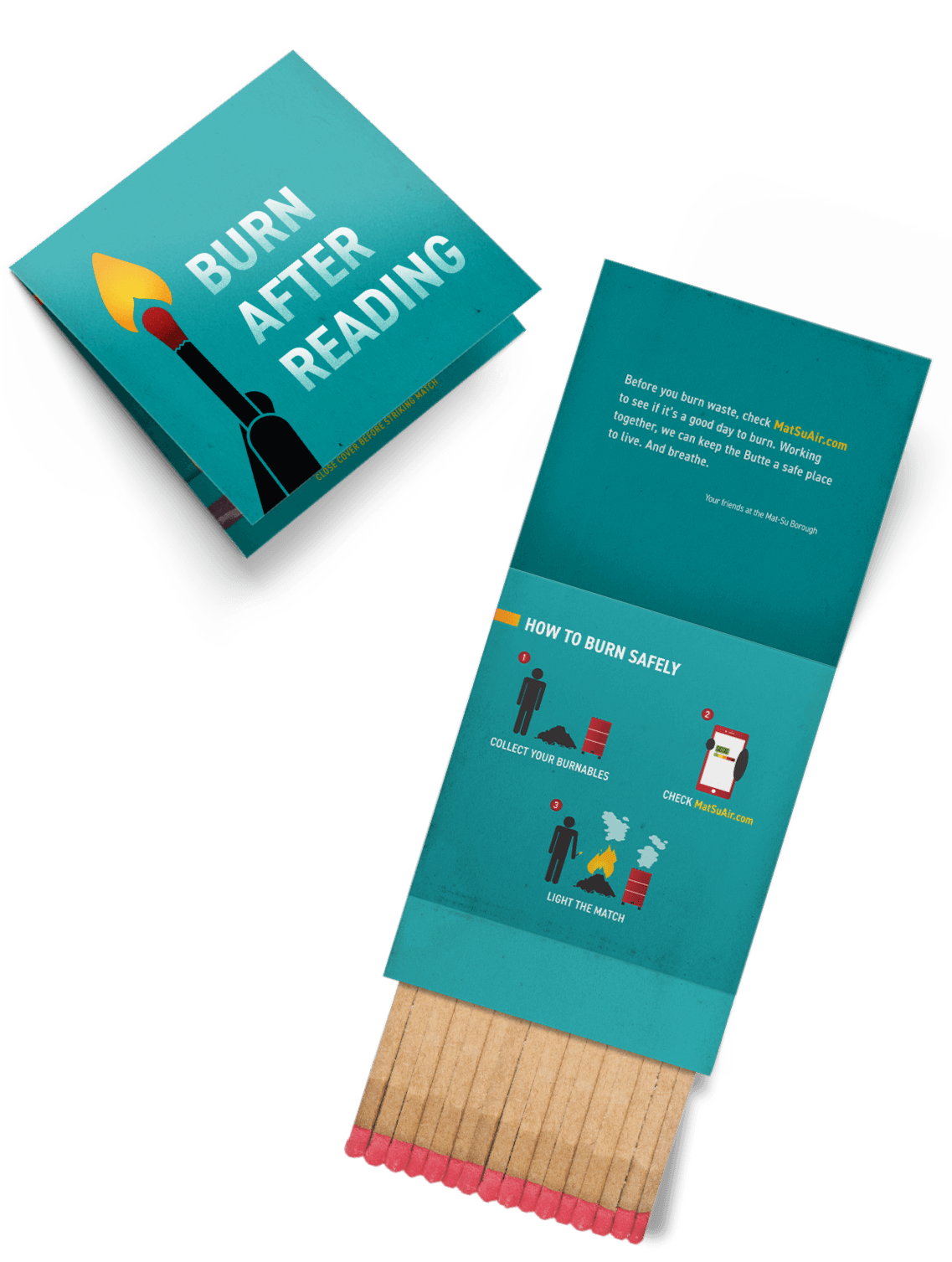 ---
Safe Travels – DHSS & TED STEVENS ANCHORAGE INTERNATIONAL AIRPORT
Overview
In response to the COVID-19 pandemic, MSI facilitated ANC's communication to travelers about personal health-safety practices via social channels, and also reinforced visibility of the health-safety steps being taken at the airport terminal itself. This was accomplished by pairing ANC's new brand with a "Safe Travels" campaign theme and applying it to simple "call out" signs to draw attention to otherwise unknown sanitation activity.
Campaign
Branding |Digital, infographics | Social | Signage | Non-traditional advertising
Audience
Travelers
Budget
The entire, original ANC Safe Travels campaign cost $5,000 to deliver in total (print design and files $1,750)
DHSS is currently growing the ANC campaign for use on all State of Alaska communications about pandemic travel with a supplemental $20,000 work order. Pictured here are the initial set of graphics ($1,450) and social concepts used to develop the statewide campaign theme ($1,250), as well as the first print collateral piece outside of the ANC brand ($750).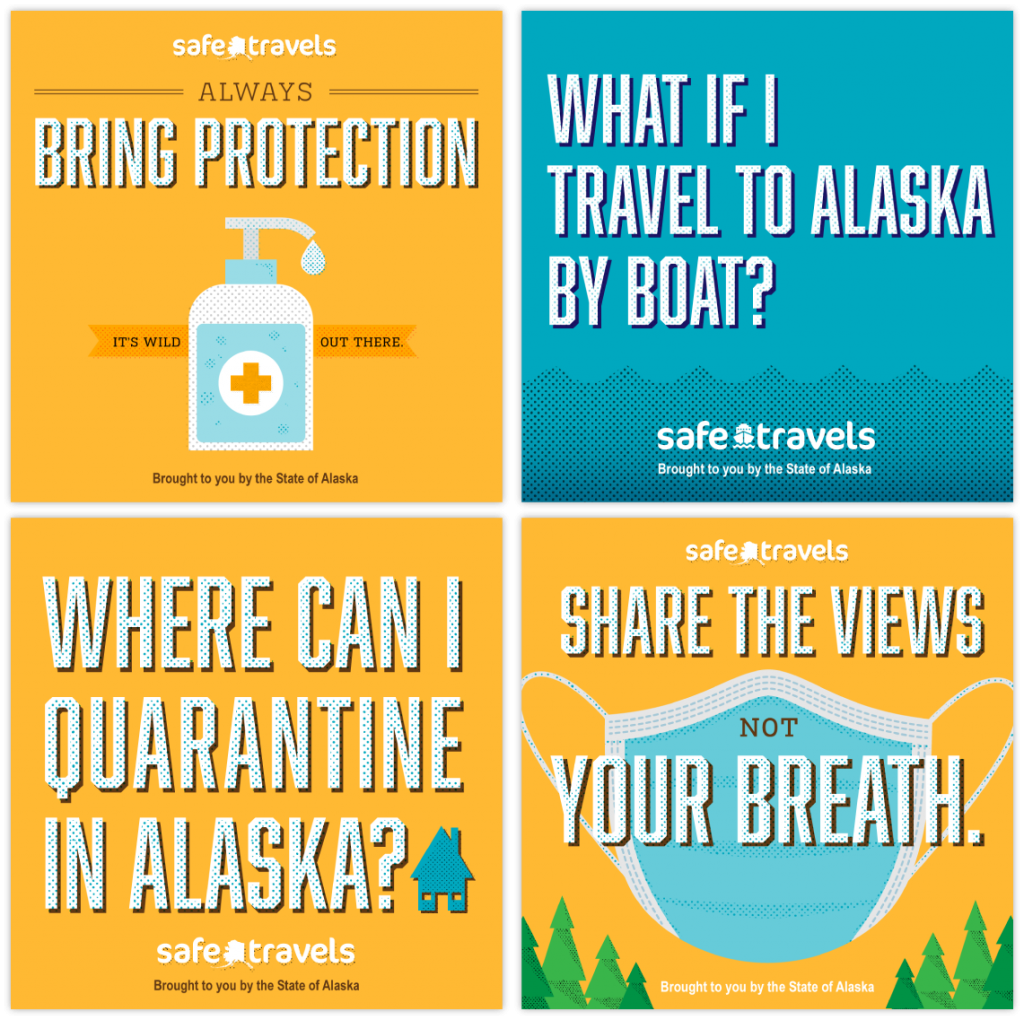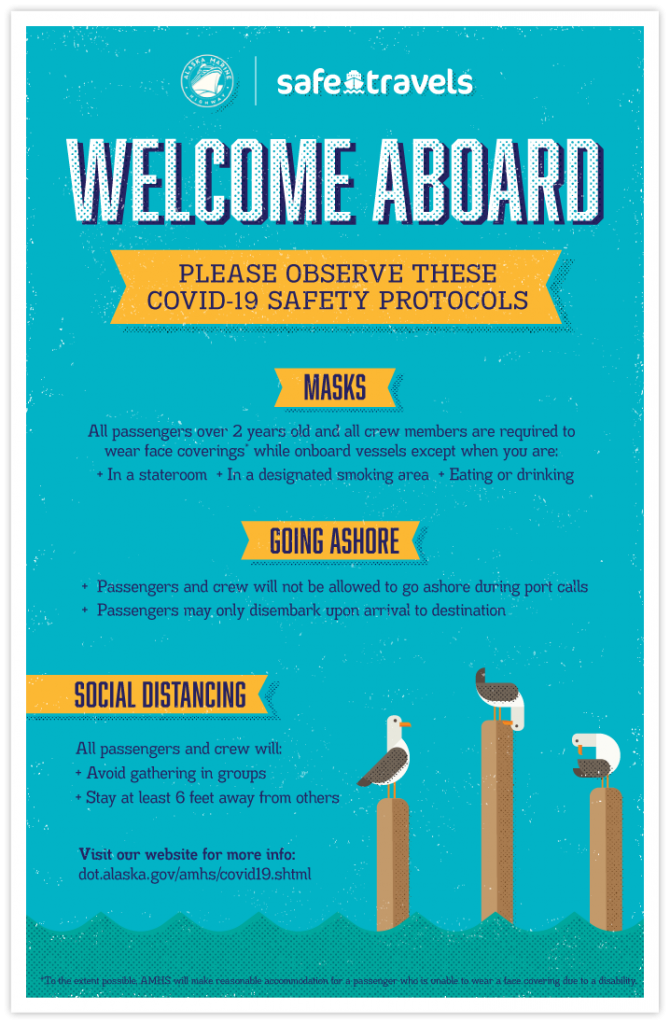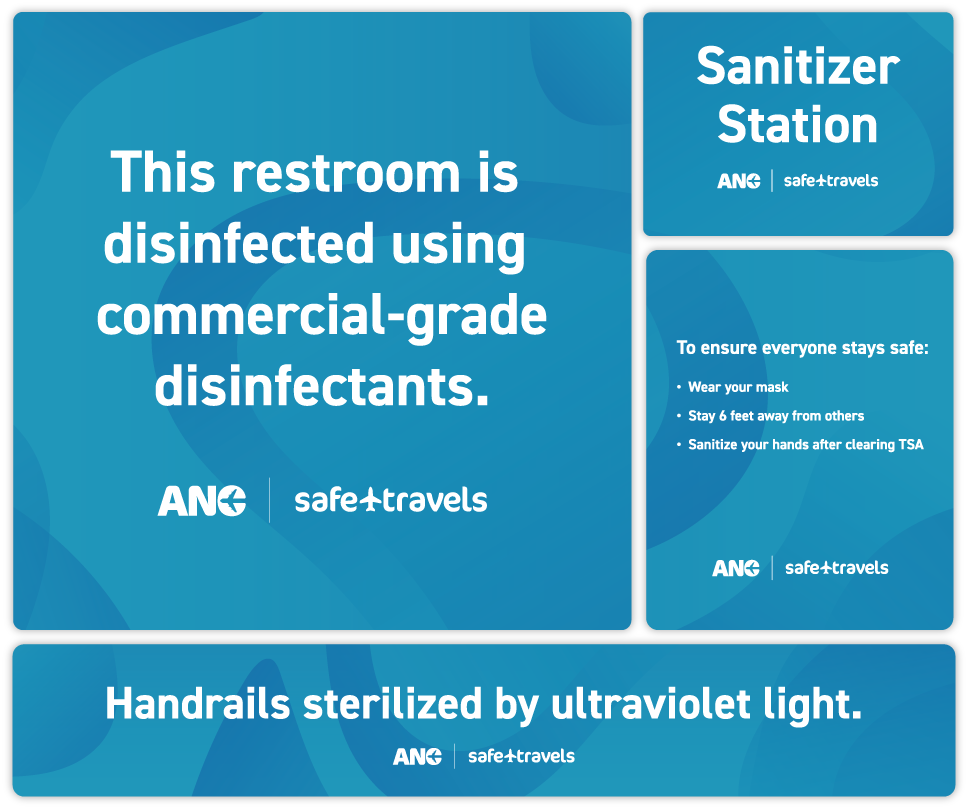 ---
"Building a Better Future" – SEALASKA NATIVE CORPORATION
Overview
Sealaska challenged MSI to create a booklet that would leave a lasting impression. The artwork features shareholders superimposed over the region's natural wonders, communicating multiple themes through visuals alone: the corporation's focus on its shareholders, to preserving its cultures and protecting the natural environment. At the same time, the layout style and copy treatment positions the corporation as a major, successful business.
Campaign
Special print collateral
Results
Internship Program application data:
All applications: 294
Total shareholder applications: 93 (includes incomplete/not meeting minimum qualifications)
Complete shareholder applications: 49
Filled intern roles: 18
2020 (remote program):
All applications: 466
Total shareholder applications: 73 (includes incomplete/not meeting minimum qualifications)
Complete shareholder applications: 58
Filled intern roles: 18
Audience
Sealaska Shareholders
Budget
Less than $20,000 (excludes printing)